Susan Hilton College Station Real Estate
Realtor & Vice President of Sales of Bryan College Station Real Estate
Read my blog below
The Realtor's Life Category
January 14th, 2012 Categories: Living Here, The Realtor's Life
As you can see from the previous post Lost and Found Dog in College Station, we were able to help this beautiful 9 month old dog find his owner yesterday. Of course my kids wanted to keep him and add him to our family but getting him home to his rightful owner was much more rewarding.
But, the question here is if you lost your dog or found one you wanted to get back to its owner, where would you turn? Who would you call? Or, would you log in and go online?
First Raylene Lewis tried taking the dog to the vet. The dog was not microchipped and had no collar.
Then, we tried the Brazos Valley Animal Shelter and they took our information but we knew it could take time for them to match us up if the owner came in looking for their dog.
Tried finding a Lost and Found area on TxAgs but didn't really find anything useable.
Posted an ad on Craigslist and WOW the help started flowing in. People offered to help find the owner, take the dog, foster the dog and help any way they could. I did not expect Craigslist to be the place to turn but it was the fasted and most effective. Searched a few posts back and YES!!! The pictures of the dog and a plea for help was posted. We quickly were able to find the owner.
Found out from a friend on Facebook that The Eagle would have also run an ad for free and would have tried to help if Craigslist hadn't work.
I found it refreshing that we had several pretty easy ways to try to find the owner without having to drive and drive.
What have you used to find a lost owner?
Susan Hilton
979-764-2100
Ps – The Brazos Animal Shelter will microchip your dog for only $15. It is worth it!!!
Posted by Susan Hilton | Discussion: 11 Comments »
January 14th, 2012 Categories: Agents - Realtors, Living Here, The Realtor's Life, True Tales
Time for a "tail" of a good deed…
Raylene Lewis is notorious around Century 21 Beal for finding stray and lost animals and rescuing them. Friday was just another example of this Realtor going above and beyond to help animals.
Raylene found a beautiful dog lost and in danger on Texas Ave near the College Station police station on Friday morning. The dog was very near being hit by a car so she stopped and picked up the dog. The dog had no collar so she took the scared dog to her vet at Wellborn Animal Clinic. The vet checked out the dog and found no microchip. (and, yes Raylene paid the vet bill)
Later in the day Raylene picked up the dog to try to find the owner. Through Craigslist the owner was found Saturday morning. The owner had lost the dog Friday morning and was desperately hunting. When owner and dog were matched up there was a great deal of tail wagging and tears.
THANK YOU Raylene Lewis for going above and beyond to help this dog and owner find each other.
Posted by Susan Hilton | Discussion: 1 Comment »
November 29th, 2011 Categories: Community Events, Family, Market Trends, Texas A&M University, The Realtor's Life
As an Aggie Realtor who works with clients all over the US, I constantly hear Aggie jokes, but who is laughing now?  We always talk about how we live in a bubble here in College Station, but did you know that bubble was filled with the smartest people in Texas?
The City of College Station is ranked by The Business Journals as the brainiest city in Texas among those with populations between 50,000 and 100,000. Some 28 percent of College Station residents hold a bachelor's degree and another 28.23 percent have a graduate or professional degree. A lot of this has to do with Texas A&M faculty as well as so many Aggies staying here after graduation!
The Business Journals ranked 483 mid-sized U.S. cities using 2009 U.S. Census Data. The rankings were based on the percentage of population with each level of educational attainment.  Not only were we #1 in Texas, but College Station ranked No. 31 nationally.
So, next time someone makes an Aggie joke, make sure and let them know that they are actually making fun of the smartest city in all of Texas!
Posted by | Discussion: No Comments »
November 22nd, 2011 Categories: Community Events, Family, The Realtor's Life
The saying that Bryan/College Station is in a bubble is pretty true to an extent.  While the rest of the country has high unemployment rates, lower retail sales, and a housing crunch, Bryan/College Station is an area that trends better than a majority of the country!  I have sold more homes this year than I did last year, so I know that we aren't hurting too bad in B/CS!
Unfortunately a lot of times we don't realize that there are those in our community who don't know where their next warm meal will come from, where they will sleep, or if their children will be warm enough this winter!  We don't see it a lot, but it does exist more than you could even imagine!
This year, my kids and I decided that we would like to help those who are less fortunate than the majority of us in Bryan/College Station. We have started a coat/blanket drive in Castlegate with the donations going to the Twin City Mission!  What started as a small project has taken flight.  My daughter and I printed out about 100 fliers and asked a few of her friends to help us pass them out in our subdivision!  The kids have all gotten so into it that it has amazed me!  They just light up when people ask about how to donate!  Now it is on the Castlegate website and on Facebook!
It's very simple if you want to get involved!  We are taking donations at 2445 Newark Circle today from 4-6 and tomorrow 9-11 am!  All you have to do is drive up to the curb and we'll grab them from you.  If that time isn't convenient, you can call me at 979-229-0919 and we can pick them up.  You can also drop them by the Century 21, Beal offices located at 404 H University Drive East at your leisure.
We have a lot to be thankful for Aggieland, so let's get out there and make this winter a little warmer for our Brazos Valley Neighbors!
For more information, give Farrah Spears a call at 979-229-0919
Posted by | Discussion: No Comments »
November 15th, 2011 Categories: Community Events, Family, Home Improvement & Design, Market Trends, News, The Realtor's Life
When I am out there showing properties in Bryan/College Station, I hear tons of rumors and ideas about growth in our community.  Lately there have been many rumors about what is going on towards the back of Castlegate in south College Station.  Since I sell a lot of homes in south College Station as well as living there myself, I wanted to get the real scoop so I could be knowledgeable when my clients ask me about what is going on in  Castlegate.  I went straight to the horses' mouths, and interviewed Wallace and Dusty Phillips of Castlegate Communities to find out more about the new development!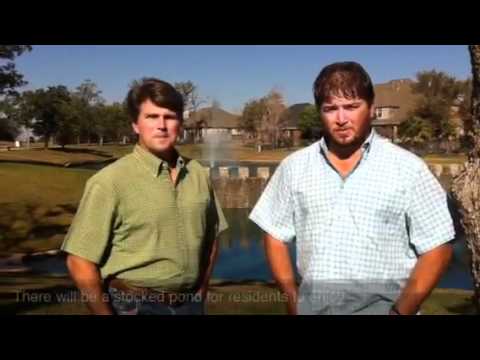 For more information about Castlegate and any home in Bryan/College Station, give me, Farrah Spears, a call at 979-229-0919.
Farrah Spears
979-229-0919
Posted by | Discussion: 1 Comment »