Susan Hilton College Station Real Estate
Realtor & Vice President of Sales of Bryan College Station Real Estate
Read my blog below
Careers Category
September 17th, 2012 Categories: Agents - Realtors, Careers
What is the difference between a REALTOR and a real estate agent? Real estate agents are licensed agents through the Texas Real Estate Commission whereas REALTORS join The National Association of REALTORS. This means that REALTORS are required to follow a 17 article code of ethics. Additionally, in Bryan, College Station, REALTORS work together by using a Multiple Listing Service that allows them to post all of the properties they are marketing for sale so that any REALTOR can show and sell it. This teamwork gives them a strategic advantage and helps you find a home faster!
REALTORS assist buyers in the buying and selling process. They are there for you every step of the way when you are searching for the right home for you.
The first part of the buying process is assessing your financial situation. So step one would be to give your REALTOR a little bit of your basic information. He or she can direct you to local lenders who can help you with your Read the rest of this entry »
Posted by Susan Hilton | Discussion: 5 Comments »
April 17th, 2012 Categories: Careers, Market Trends
The recession hurt our nation's real estate industry. There's no way around it but thankfully the Bryan College Station market has not been hurt anywhere near the rest of the country.  Unpaid mortgage loans were a large cause of the recession, and echoes from the plummet of real estate values following this crash are still being felt nation-wide. So, perhaps an infrequently asked question in recent months: how have Real
Estate Agents been faring? The answer is, surprisingly — quite well. With the turn of the economy and the gradual climb of home sales, Real
Estate Agents are returning to the top. With Texas, and particular areas in the Brazos Valley, spearheading this recovery.
US News has rated Real Estate Agents as one of the best jobs of 2012, with high flexibility and a high employee satisfaction rate. And, if this isn't surprising enough, the market for positions as a real estate agent is expected to grow at an unusually high rate of 12.2% over the next eight or so years. Luckily for up and coming employment seekers, obtaining a license has never been more simple. The only real requirements are a high school diploma, and a passing grade on a state administered written exam (although a college degree will assuredly help agents to move forward in their field). So we can be sure to see the expected growth in this industry over the next several years.
But how is all of this happening?
To begin with, the economy is recovering. In fact, recently revised employment data for Texas suggests that the State economy is undergoing
"a more solid economic recovery than before." Unemployment rates in Texas are down to 7.2%, a full 2% decrease from the National average
just one year ago. And to top it all off, the annual growth rate of non-agricultural jobs in Texas increased 2.6% from last year (compared
with only a 1.6% increase across the nation). Texas' economy is in good shape, and improving.
What myou can optimistically take this to mean is that the economy in Texas (and across the nation) is more stable than it was in the spring of
2011, when the first real signs of recovery started (ending in another brief market collapse). This only means good things for the real estate
industry: but, in laymen's terms, it means there's more money out there for people to buy homes. More money to buy homes means more homes sold.  And more homes sold means more business for Real Estate Agents.
However, this prospect does not only suggest that the market for real estate is returning to its previous state. Instead, research shows that the
industry is growing, making room for thousands of new positions over the next few years.
So let's rationalize for a moment.
Over the span of the recession, and the several months before, the market for selling houses did not slow. Only the market for buying houses came to an abrupt halt, as people began conserving cash and deciding it in their best interest to postpone home ownership (as well as the process of obtaining loans became more difficult). Neglecting the percentage of investors who took full advantage of the reduced home sales, most homes have remained on the market since, as more homes have joined the market over the past few years. And now, as the economy climbs back to stability, people looking once again to own homes have entered a vast market. This means extra business for Real Estate Agents.  And as Texas' economy is performing well above the national average, it is no wonder that the market for real estate agents has reached the Best Jobs list of 2012.
But, of course, homes are not the only aspect of real estate that agents thrive off of. Business real estate, as well, is a heavy factor of an agent's success. And Texas, particularly the Brazos valley, is not short on business growth. For instance, College Station's business district, Northgate, is experiencing a prime period of development as old business and real estate make way for new opportunities. New student housing complexes are leading the way, the first of which, called "The Stack," being immediately followed up by a second new high-rise to be constructed just feet away. This second complex will be 18 stories tall, housing over 175 student apartments, as well as a grocery store in the
ground level and a 400 space parking garage. Construction for this new development should begin over the next few weeks, and marks only one aspect of a real estate explosion which is occurring all over the state.
In fact, evidence shows that all but four Texas Metropolitan areas have increased in the number of jobs available over the past year, and several of the lowest unemployment rates across the nation are in Texas cities. Exciting things are happening for the real estate industry,
especially in Texas: and real estate agents are (and will be) reaping the benefits. So when you are ready for a career in real estate…. CALL SUSAN HILTON!
PS –  Susan Hilton is Bryan College Station,
Texas' real estate specialist in foreclosure sales and real estate
agent career building so if you need help –
CALL!             979-219-3970
Posted by Susan Hilton | Discussion: 37 Comments »
November 16th, 2010 Categories: Agents - Realtors, Careers, Real Estate
Century 21 Beal, Inc. is pleased to announce that David and Debbie Whitener have joined its firm as sales associates. They will specialize in residential property in Bryan/College Station and surrounding areas.
"We are thrilled to have David and Debbie join our team," said Susan Hilton VP of Training and Corporate Development for Century 21 Beal, Inc. "It's an exciting time to be with the Century 21 System as we increase our market presence in the Brazos Valley."
David and Debbie are originally from Imperial, MO, which is a small town 20 miles south of St. Louis. They were high school sweethearts that went their separate ways during college and then a chance meeting during the Christmas holidays in 2007 rekindled the romance and they were married on Valentine's Day in 2009. David was previously the Southwest Regional sales manager for a foodservice meats manufacturer located in Illinois. He has been a resident of Bryan/College Station for 16 years. Debbie previously had a career as a bookkeeper and has lived in Bryan/College Station for Read the rest of this entry »
Posted by Susan Hilton | Discussion: No Comments »
October 20th, 2010 Categories: Careers, The Realtor's Life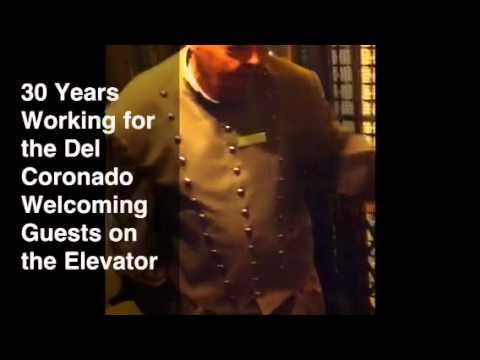 We met the nicest people at the Del Coronado Hotel while at the Century 21 Leadership Read the rest of this entry »
Posted by Susan Hilton | Discussion: No Comments »
October 6th, 2010 Categories: Careers, Community Events, Neighborhoods, Texas A&M University
Texas A&M University is one of the top schools according to recruiters assorting to a recent survey by the Wall Street Journal.

The recruiters said the reason is the "proximity to key operations, quality of candidates and breadth of programs which match our recruiting needs."
From the comments by recruiters they are favoring state schools with the large student population and their focus on practical skills. Having a large population with solid academies, job skills and a record of success makes Texas A&M University a top stop on recruiters lists. Having a large population to choose from helps reduce travel expenses and time for the recruiter too!
Susan Hilton
Century 21 Beal, Inc.
979-764-2100
College Station Realtor
College Station Foreclosure Specialist
Bryan Realtor
Bryan Foreclosure Specialist
College Station Relocation Specialist
Posted by Susan Hilton | Discussion: No Comments »