Susan Hilton College Station Real Estate
Realtor & Vice President of Sales of Bryan College Station Real Estate
Read my blog below
Schools Category
August 6th, 2012 Categories: Community Events, Schools
Do you remember the feeling you had as you neared the beginning of college? The future was scary and innumerable decisions needed tending to. How did you get through it? Did you just jump in and hold your breath, praying you would make it through or was someone there to give you guidance? If you did have the privilege of getting advice from someone, you probably remember what a help it was and how much confidence it gave you.
This confidence is exactly what Bryan Independent School District and Texas A&M University desire to instill in middle and high school students. The two entities partnered together to create GEAR UP, (Gaining Early Awareness and Readiness for Undergraduate Programs), a program designed to give guidance to students as they make decisions about their future education.
GEAR UP is supported by a grant from the U.S. Department of Education and seeks to support students from low income backgrounds, special education students, and students who are English Language Learners.
It teaches these students how to study hard and take the right courses to prepare them for college. Tutoring, tips and individual attention help these kids succeed in school and guide them through the admissions process for colleges. GEAR UP is focused on uniting school districts, community
Posted by Susan Hilton | Discussion: 1 Comment »
August 1st, 2012 Categories: Community Events, Schools
This fall, the new College Station High School opens its doors to freshmen and sophomores. The expected number of freshmen and sophomore students at the new high school is between 650 and 725. This will make it the size of an average 3A high school. A grade will be added to the school each year until August 2014 when it will incorporate all four high school grades. The first graduating class from the new school will be the students who start this year as sophomores, the graduating class of 2015.
The high school will offer junior and senior level courses for the freshmen and sophomore students who are interested and qualified to take upper level courses. Advanced students needing certain courses will have those courses offered to them. For example, if a freshman or sophomore needs to take Spanish 4 or 5, the course will be available. In order for elective courses to be offered, a minimum student enrollment must be met, as is the case at A&M Consolidated High School. College Station High School will also offer Pre AP, Honors and AP courses to its students.
In addition to making as many courses as possible available to its students, College Station High School has set a high standard for its staff. Arrangements have been made to ensure that the new high school teachers and staff are equally matched with those at A&M Consolidated High School. Because Read the rest of this entry »
Posted by Susan Hilton | Discussion: 3 Comments »
July 30th, 2012 Categories: Pebble Creek, Schools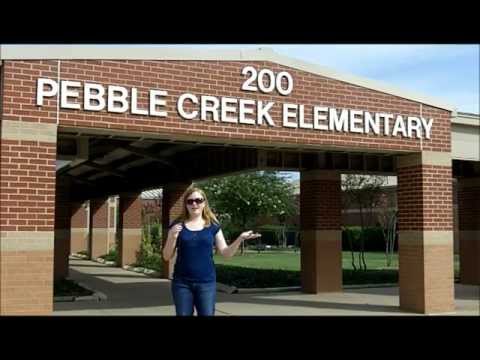 If you don't want to watch the video above about Pebble Creek in College Station, Tx, below is just a little info too!
Subdivision Name : Pebble Creek
City:  College Station
Zip Code: 77845
HOA link: http://www.pcoa.info/
Schools :
Elementary (K-4)              Pebble Creek Elementary School            764-5595
Middle School (5-6)         Oakwood Intermediate School               764-5530
Jr. High School (7-8)       A&M Consolidated Middle School         764-5575
High School (9-12)            A&M Consolidated High School             764-5500
Parks: Pebble Creek Elementary Park, Research Park, Lick Creek Park
Google maps link: https://maps.google.com/maps?hl=en
Close to shopping – HEB, Lowes, multiple banks, Fast Food (Whataburger, Chick-fil-A, McDonalds). St. Joe's ER. Near Rock Prairie Road and the developing new Scott & White Hospital.
When was it developed: December, 1990
Deed restrictions: http://www.pcoa.info/resources/Main+Deed+Restrictions.pdf   "Deed Restrictions cover all aspects of lot ownership in Pebble Creek and range from required construction standards to land use provisions. The restrictions provide an element of security to those who choose to Read the rest of this entry »
Posted by Susan Hilton | Discussion: 17 Comments »
December 16th, 2011 Categories: Living Here, Schools
Century 21 Beal was suprised yesterday by the A&M Consolidated High School Vocal Ensemble who performed beautiful Christmas songs.  We LOVED having them at our office!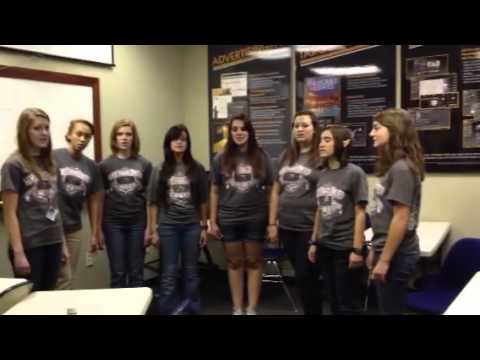 Thank you Michelle Taylor for arranging it!
Susan
Posted by Susan Hilton | Discussion: 3 Comments »
March 7th, 2010 Categories: Schools
    Often times it's difficult to tell whether or not a school, or a school district is "good" or "bad." Everyone hopes that their child will realize her/his full intellect, but in some schools, a number of students fade into the background and don't learn as much as they could.
    When moving to a new area, there are a huge amount of things to consider besides which school district is the best for your child, so it's easy to overlook which school is right. However, it's not a very good idea to leave it to fate, as some schools sadly do not perform as well as others; on the other hand, it can be difficult to determine which is which.
    There are a number of ways to decide; for instance you could look at Read the rest of this entry »
Posted by Susan Hilton | Discussion: No Comments »